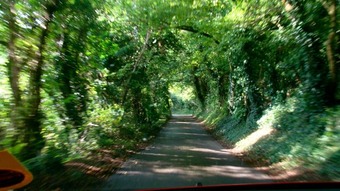 For our three nights in England, we stayed in a lovely farmhouse B&B called Alkham Court. As we followed the instructions and our GPS to the location, we came on to this road. We wondered if we were going the right way. This was a one lane road with occasional places for two cars to meet. Sure enough, we found the house. It was about 10 miles from Dover and a bit further to Canterbury. It was perfect for our time there. Our hosts, Wendy and Neil, were wonderful. The breakfast was fantastic. We couldn't have asked for a better place. Here are some pictures. We highly recommend Alkham Court.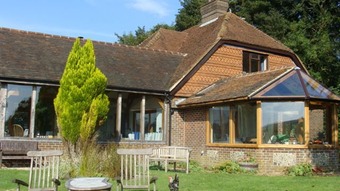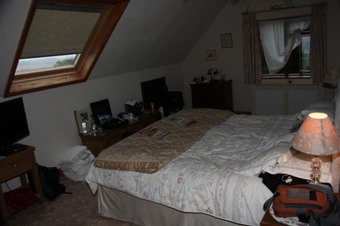 The Alkham Court.                                                                     Our room.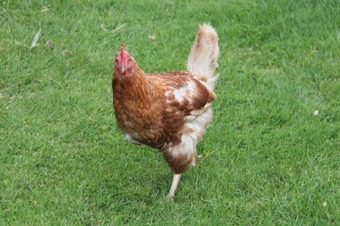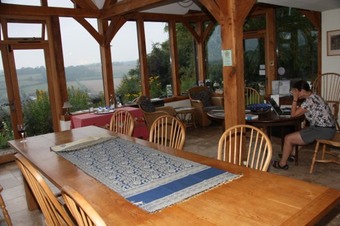 The eggs for our breakfast came from Wendy's chickens.                             The breakfast room.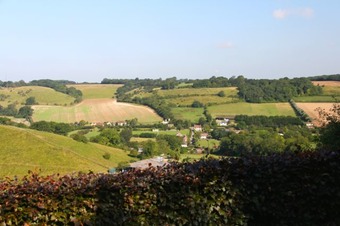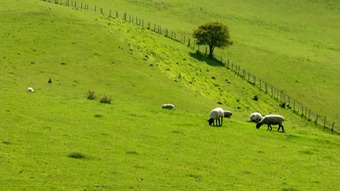 The view from the house.                                           There were sheep and horses in the pasture.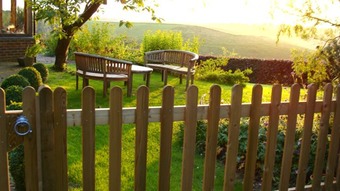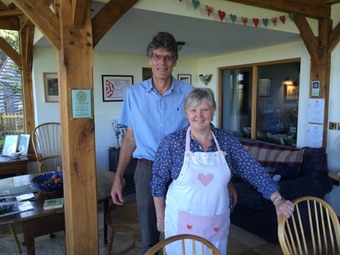 A wonderful spot to enjoy the sunset.                                  Wendy and Neil were the best!